Tea made from scratch

At wholesale prices
At Houkouen, located near Nagaike Station on the JR Nara Line, we sell a range of products made with high quality tea leaves harvested from our own fields. By managing the entire process ourselves, from harvesting to processing to selling, we are able to offer excellent tea at affordable wholesale prices. Because we produce the tea ourselves, our customers can experience the fragrance and flavor of freshly ground and freshly roasted tea. With our traditional techniques and philosophy, maintained for over 170 years since the business was founded, we provide our customers with only the finest tea.
In addition to selling to businesses, we also have over the counter and online sales, so we welcome you to try our teas. We hope that through our products, the tea passed down throughout the history of Japan will become part of our customers' lives.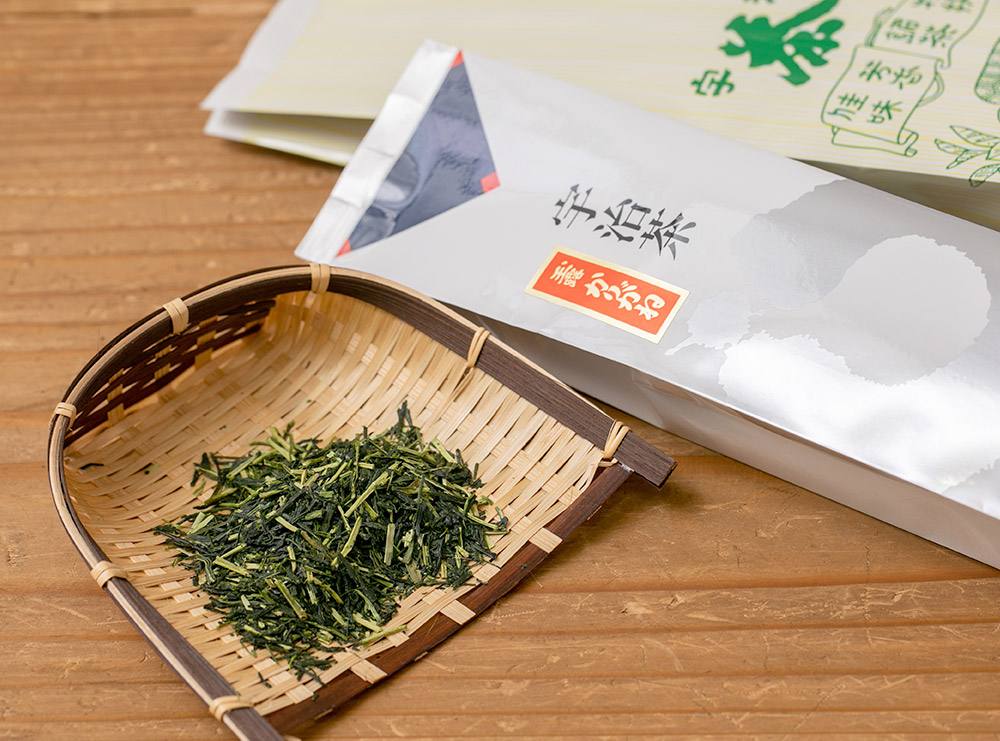 Store Description
Waiting Room

When you first enter the store, there is a waiting room featuring an irori hearth. We also offer tea sampling here, so you can enjoy a peaceful time in a calm, relaxing space. The soft-serve ice cream sold exclusively at the counter is made with plenty of freshly ground matcha, and has a beautiful aroma and rich flavor.
Tea through the seasons
May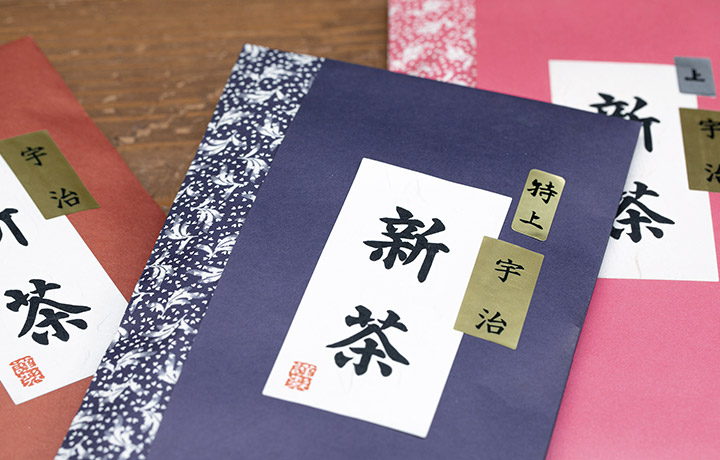 Shincha(new tea)

Sencha is made with leaves freshly picked that year. A fresh aroma, with a vibrant, delicious taste. As you can taste the quality of the year's tea leaves, it's popular among tea connoisseurs. The first tea of the season, is also seen as good luck and good for your health, so it's an excellent gift for a celebration.
July ― August
Mizudashi(cold tea)

During the summer heat, cool off with a refreshing cold tea. It is less bitter than hot tea, with a richer taste. The cold sencha dissolves quickly in water, making it the perfect choice if you get an unexpected guest. Enjoy the simple, delicious taste of summer.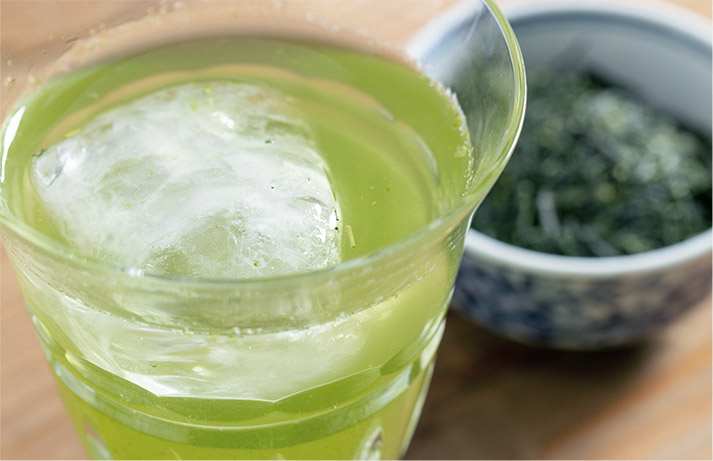 October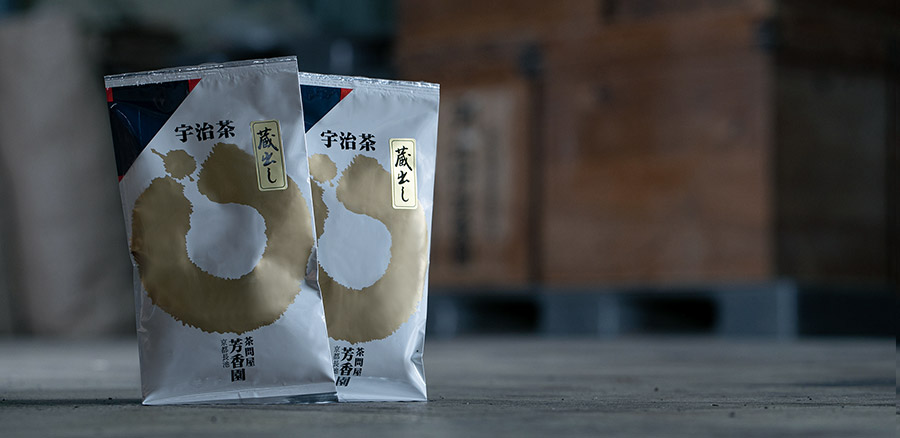 Kuradashi(aged tea)

We offer the highest quality kuradashi teas, such as gyokuro and tencha. The leaves are stored for around half a year to a year in our warehouse, which has strict temperature and humidity controls, in order for the flavor to mature. Even more aromatic than regular tea and with a richer flavor, this high quality tea is a great choice for a special day. The flavor, made richer by time, will surely leave a deep impression.

Store Guide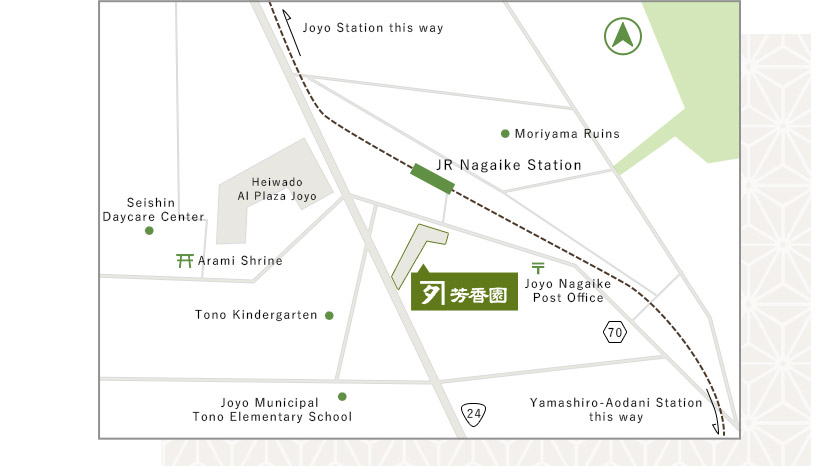 [Access by car]
180m from the Nagaike intersection, National Route 24
14 minutes from the Ogura Interchange on the Keiji Bypass
6 minutes from the Joyo Interchange on the Keinawa Expressway
*When visiting by car, come via National Route 24.
[Access by train]
One minute walk from Nagaike Station on the JR Nara Line
Closed:
Saturday, Sundays, holidays, New Year period, Obon (mid-August)